Remote Court Reporting Services
Calderwood-Mackelprang offers remote court reporting services throughout the U.S. from our Denver, Colorado office. We can host your remote depositions, proceedings and meetings, and we continue to offer our realtime reporting and expedited transcript services. If you are in need of a conference room with video conferencing capabilities, you are welcome to use our conference room in our Denver office.
We can host the depositions for you or join your meeting on whichever videoconferencing platform you choose. We utilize Zoom and WebEx to host depositions and can join your meeting on platforms like Microsoft Teams and Google Meets. Please be sure all participants have clear microphones so we can give you the most accurate transcript possible.
From the month-long, realtime trial to the two-day hearing, you can trust and count on us to complete your transcripts accurately and on time. Calderwood-Mackelprang will be with you every step of the way, no matter the case content or type of proceeding. Our reporters average 15 years of experience, equating to top-notch transcripts. We are committed to the accuracy and timeliness of our court reporting for your trials, hearings, mediations and arbitrations. Meet our team of dedicated professionals, ready to do whatever it takes to assist you.
Contact us online or fill out our online scheduling form to get started!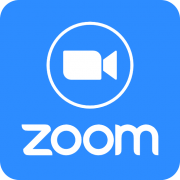 In Colorado and across the U.S., we have court reporting expertise in the following fields: