Need an extra advantage during your depositions or trials? Request realtime court reporting to get your transcript instantly.
How It Works
Realtime court reporting software streams the transcript to any device. This allows attorneys and judges to instantly view, make notes throughout testimony, highlight portions of the transcript, and even search for a term or phrase to easily navigate throughout a proceeding. That way, the proceeding continues without interruption.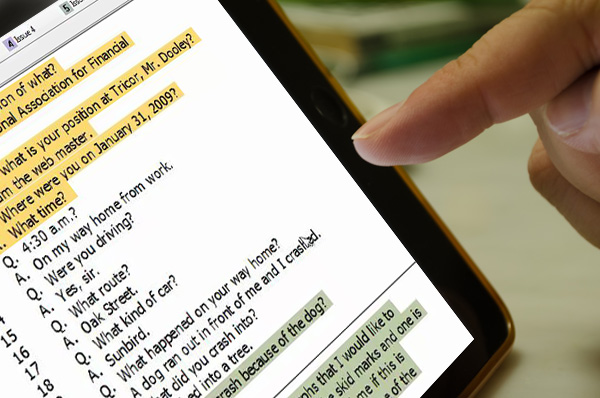 Advantages of Realtime Court Reporting
View the transcript as it is being typed by the reporter
Streaming to multiple devices
Make notes on the streaming transcript
Services people with disabilities (hard of hearing, etc.)
Remote streaming
Calderwood-Mackelprang has been providing realtime court reporting for years. We are located in Denver, Colorado, and provide this service nationwide. For more information on realtime court reporting, contact us today!